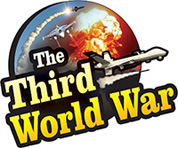 Tripoli/Ankara: – The ceasefire in Libya has failed and the Haftar rebels have initiated fierce airstrikes on capital Tripoli. It has been claimed that 14 mercenaries, deployed by Turkey in Libya, were killed in the airstrikes. Agitated with the report, the Turkish President declared that Turkey would undertake a major campaign in Libya. Against this background, 2,000 soldiers of Turkey supporting armed groups have entered Libya.
Muhammed Kununu, the spokesman of the Government of National Accord (GNA), gave the information regarding the attacks carried out by the Haftar rebels. Since the last two days, the Haftar rebels have intensified rocket attacks and airstrikes on Tripoli. Massive rocket attacks are being carried out in the Salah Al-din and Ramla areas, and Kununu has informed that the Libyan military is retaliating against the rebel attacks.
It is being said that the Turkish mercenaries deployed to assist the Libyan government were killed in the airstrikes. Along with Turkey supported Syrian-armed groups, some Turkish mercenaries also have entered the Libyan conflict. The Haftar rebels are targeting these Turkish mercenaries and they claimed to have killed 14 mercenaries in the last two days.
As per the information received, all these mercenaries are said to be members of the Hamzat group in Syria. This group had started mass execution of the captured rebel soldiers in the streets of Tripoli. This is apparently the reason for the rebels to attack this group. This group is connected to the Syrian rebel organisation- the Free Syrian Army. It was revealed some time back that even IS terrorists are a part of this group, but Turkey had dismissed the allegation.
Turkish President Recep Tayyip Erdogan expressed annoyance over these attacks launched by the Libyan rebels. President Erdogan threatened 'If the Haftar rebels continue to attack the Sarraj government and our brothers in Libya, no one will be able to stop Turkey from teaching Haftar a lesson.' While this conflict still is going on, 2,000 soldiers from the Turkey-affiliated groups in Syria have also entered Libya.
This is the third Turkish deployment in Syria in the last week. Before this, 35 Turkish military advisors had reached capital Tripoli. Thereafter, a large contingent of the soldiers from a Turkey-affiliated group from Syria took over the security of Prime Minister Sarraj's residence. Now, after these 2,000 soldiers that have reached Libya, it is claimed that Turkey will be deploying 100 more mercenary soldiers in the Libyan capital in the next few days.
Meanwhile, a special meeting was organised in Russia to find a solution to the conflict going on in Libya between the government and rebel forces over the last few months. But General Haftar withdrew from the discussions as the demands made by the Sarraj government and Turkey were not acceptable to him. The effects of the failed ceasefire are once again visible in Libya.