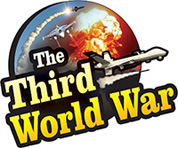 Berlin/Brussels/Beijing: Information has been received that the German agencies have initiated an action suspecting espionage activities by the Chinese intelligence agency- Ministry of State Security. Sources have informed that raids were conducted in Germany as well as in Belgium and three people including a senior official from the European Union are being interrogated. This is the third biggest disclosure of the Chinese espionage in Europe in the last six months. Before this, espionage activities had been exposed in Belgium and the Czech Republic.
As per a report carried by a German newspaper, homes and offices of three people, including a senior official from the European Union were raided. The raids were conducted in the Bavaria and Wurttemberg provinces, including capital Berlin, in Germany. At the same time, the German agencies carried out raids in Brussels, the Belgian capital and the headquarters of the European Union. Markus Schmidt, the spokesman of the German investigation agency, confirmed the report. He also clarified that this action was in relation to espionage activities.
The sources expressed a suspicion that sensitive technology from the European technology companies was being supplied to China. A startling revelation was made last year that China has built a network of spies in Belgium. Even a Chinese diplomat had been detained and interrogated in this regard. At the same time, a German magazine claimed that there is a network of 250 Chinese spies in Belgium alone.
The Chinese diplomatic office in the European Union had expressed displeasure about the report. The diplomatic office also termed the report published by the German magazine as baseless. But now, the exposure of Chinese espionage activities in Germany have created quite a sensation in Europe.
It is being accused that since the last few years, China is trying to divide Europe by turning some countries on its side by using financial might. The divisive Chinese politics is evident from the massive investments in eastern European countries, including Greece, agreements signed with countries like Italy and the stance taken by these countries in the Union regarding China. The network of spies in countries like Belgium and Germany only substantiates the Chinese policy.