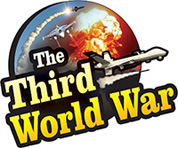 Taipei/ Beijing: The guided-missile cruiser 'USS Siloh' travelled through the Strait of Taiwan. The Taiwanese defence ministry has revealed this information. Against the background of the Taiwanese elections that took place five days ago, this US warship patrol in the Taiwanese Strait seems to warn China. However, China claims that they have been monitoring the warship in the Strait closely.
The Ticonderoga class guided-missile cruiser sailed through the Taiwanese Strait on Thursday. The Taiwanese Defense Ministry said that this warship cruiser completed this transit without letting out any details. Furthermore, they assured the citizens that they need not worry about this patrol and also indicated their increasing political and military co-operation with the US.
The international analysts, however, claim that this transit carried out by the USS Siloh warship is an indication. The Presidential elections in Taiwan were carried out only five days ago. A Chinese aircraft carrier had transited this region alongside its retinue before this election. It is said that China had carried out this patrol to pressurise the democratic and anti-China Taiwanese President, Tsai Ing-wen.
Besides, President Tsai had also warned that Taiwan would not bow to China's pressure. Furthermore, she gave a befitting response to China after winning the Presidential election. She said, "Taiwan does not need to declare its independence. Taiwan is already an independent nation,' and indicated to the ruling parties in China that by now, they must accept Taiwan's independence.
President Tsai also met with US ambassadors in Taiwan capital, Taipei and warned China. Hence, an agitated China fired a salvo of criticism on President Tsai. Against this background, the transit of the US warship in the Taiwan Strait seems to have assured Tsai Ing-Wen's government and warned China, claim international analysts.
Meanwhile, the Chinese Ministry of Foreign Affairs (MOFA) has objected this patrolling of the US warship. China said that it was closely monitoring the US Warship's movements in the Strait during the transit. At the same time, MOFA has warned the US that it should not carry out actions that would either disturb the 'One China' policy or the stability of Taiwanese Strait.