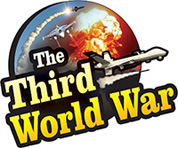 Jerusalem: Six civilians were injured and few houses were damaged in the rocket attacks launched by the Hamas from the Gaza Strip on the Beersheba town near the border in Israel. In retaliation, Israel carried out air raids at 20 locations in the Gaza Strip. The Israeli military informed that these included Hamas locations as well as their bunkers. Israeli Defence Minister Avigdor Lieberman, only a few hours ago, had suggested that the Israeli military should be prepared for a conflict in the Gaza Strip.
The rocket attacks on Israel started early in the morning on Wednesday. Along with the border town of Beersheba, Gush Dan a city near Tel Aviv, which is the financial capital Israel was also attacked. The Israeli agencies have claimed that the rocket attacks caused extensive damage in these cities. This is the first instance of Israeli citizens getting injured in such large numbers in a rocket attack which lasted for one hour, from the Gaza Strip. No organisation has accepted the responsibility of these attacks. But claiming that the Hamas is equipped with rockets capable of targeting Tel Aviv, the Israel Military has held Hamas responsible.
In retaliation, the Israeli military carried out strong air attacks on the Gaza Strip. The military base, arms depot and many important locations of Hamas were destroyed in the Israeli air strikes. Rafah, Khan Younus as well as the Gaza City and the northern Bait Lahiya cities were attacked by Israel and the Hamas controlled health ministry informed that one person was killed and 3 were injured in these attacks. Israel military has published the videos of these attacks.
At the same time, Israeli Prime Minister Benjamin Netanyahu declared after an urgent meeting that the Israel military is in a state of readiness to initiate a military action in Gaza Strip. Meanwhile, the Palestinian President from West Bank, Mahmoud Abbas, had stopped the aid to the Palestinian organisations in Gaza Strip. Abbas had warned Israel not to provide any aid to the Gaza Strip. Hamas had criticised Abbas for stopping the aid. But the Israeli Defence Minister Lieberman had warned that the dispute between Fatah and Hamas can be a threat to Israeli security. At the same time, orders were issued to the Israeli military to be prepared for any sudden developments in Gaza.