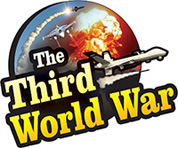 Jerusalem/Gaza: Israeli Prime Minister Benjamin Netanyahu declared 'Hamas is responsible for the rocket attacks, on Israel, originating from the Gaza Strip. But Israel is prepared to counter any attacks from any corner of the world.' Hamas and Islamic Jihad, agitated by the Israeli response to the previous rocket attacks, have warned Israel to be prepared for the consequences.
Meeting of the Israeli security council presided over by Israeli Prime Minister Netanyahu, was held on Sunday. The rocket attacks originating from the Gaza Strip were discussed during the meeting. Rocket attacks were carried out on Sderot, near the Israel border and even in the southern parts, from Gaza, on Friday and Saturday. Houses and vehicles in Israel suffered damages, and even one civilian was injured in the attacks.
Israel launched airstrikes in retaliation of these attacks. These targeted the Hamas locations. The Israeli military published drone videos of the attacks on the Hamas locations. The Israeli military claimed that one Hamas terrorist was killed in the attack. Infuriated by these attacks, both Hamas and Islamic Jihad have threatened Israel.
Hamas threatened 'Israel has increased the threat for itself, by attacking our locations. Now it will be Israel, who will be responsible for the consequences.' Whereas, Islamic Jihad declared that the struggle against Israel, who is illegally occupying the Palestine territory, will continue. Islamic Jihad also appealed to all the groups to unite to retaliate against Israel.
Against the background of these threats from Hamas and Islamic Jihad, Prime Minister Netanyahu called for an emergency meeting of chiefs of the three defence forces and the security committee. Prime Minister Netanyahu announced after the meeting 'Any attack on Israel will face strong retaliation. Israel is prepared to counter any attack from anywhere in the world.' Netanyahu indicated that Hamas should release the detained Israeli soldiers or else the Israeli military will invade Gaza.
Meanwhile, Israel has accused, in the past, that Hamas and Islamic Jihad, both Iran affiliated terrorist organisations, have the technology for long-range missiles. Against this background, Israel has started preparations to neutralise long-range missiles attacks, following the Hamas threat.