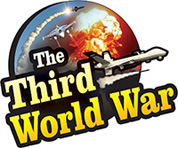 Gaza: After a two-day ceasefire, Israel has once again initiated airstrikes on Gaza. But the Israeli Defence Forces (IDF) informed that the target of the current attacks was Hamas and not Islamic Jihad. Rocket attacks were carried out on Israel from the Gaza Strip. IDF said that Hamas launched these attacks and therefore Hamas locations in Gaza were being targeted. Thus, the ceasefire imposed with mediation from Egypt seems to have been scrapped.
Israel killed a commander of the Islamic Jihad in an attack carried out of Tuesday. Thereafter, Islamic Jihad launched rocket attacks into Israel. Islamic Jihad is known as the second-largest armed organisation in the Gaza Strip, after Hamas. This organisation has support from Iran and it is said that it operates under instructions from Iran. Islamic Jihad launched nearly 450 rockets into Israel. The Israeli air defence systems neutralised the majority of these rockets. Some of the rockets landed in the Israeli cities.
Israel retaliated against these attacks, with airstrikes on the Islamic Jihad locations and military actions. While there were signs of the conflict escalating, Egypt mediated a ceasefire. Rocket attacks continued in Israel during two days of the ceasefire. Israel remaining silent despite this, retaliated strongly against the rocket attacks carried out on Saturday. Carrying out airstrikes in Gaza, Israel informed that these attacks were against Hamas and not against Islamic Jihad.
Hamas had announced that it would stand with Islamic Jihad, while its conflict was going on with Israel. But Israel attacked Hamas concluding that Hamas was responsible for the attacks on Saturday. Although Hamas and Islamic Jihad are organisations fighting for Palestinians, their agendas are different. Hamas has a limited agenda and wants to fulfil the agenda shortly. But the Israeli analysts claim that it is not the same with Islamic Jihad.
Islamic Jihad wants to have a major conflict with Israel. As per Israeli analysts, the organisation is making strong preparations in this direction. The Israeli analysts are warning their government, saying that Islamic Jihad will be operating under instructions from Iran.
Meanwhile, a few weeks ago, Hamas leaders met the top Iranian leaders. Israeli analysts have noted an increase in the anti-Israel activities, following this meeting. At the same time, as per Israeli analysts, unity between Hamas and Islamic Jihad, both having Iranian support, after this meeting, is indicting differently.