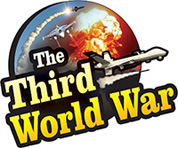 Tel Aviv: War can spark between Israel and Hezbollah in Lebanon, any time soon. Given the threat, the Israel military conducted a unique war exercise. The military informed that they practised everything from attacking the Hezbollah locations to war strategies and plan for the military campaign during the training. However, the local media claim the exercise was a warning that Israel had issued to Hezbollah.
The exercise saw the participation of senior military officers as also select units. Super-advanced weapons, spy systems and other weaponry were also used in the war exercise that was held near the Lebanese border. Replicas of the Lebanese villages beyond the borders, Hezbollah's underground tunnels, arms warehouses and factories, were created during the exercise. Also, the Israeli media informed that the war games that started in the last week had concluded on Thursday.
As part of the drills, the Israel military practised entering into the Lebanese villages at the borders using the Hezbollah-built tunnels and destroying Hezbollah bases, rockets and missile stockpiles. 'The objective behind the exercises was to prepare the Israeli brigade and battalion commanders, given the probable war with Lebanon, the Israeli military informed. Also, officers from the Golani Infantry Brigade participated in the exercises along with those from the Israeli Defence Force's (IDF) Northern Command. Moreover, the chief of Israel military had inspected the war preparedness of the Navy in the north.
The Hezbollah is claimed to have already made preparations for a war against Israel by building tunnels and a missile factory near the Israeli border. At the beginning of the month, Hezbollah had resorted to firing on the border. In retaliation, the IDF carried out attacks on Hezbollah locations. After that, the Israel military destroyed the missile stash loaded with toxic gases by attacking a Hezbollah base in Beirut with drone strikes. Infuriated by the Israeli attacks, Hezbollah chief Hassan Nasrallah had threatened that there would be no restrictions in the war against Israel.
Meanwhile, a photograph was posted on the Iranian Supreme Leader, Ayatollah Khamenei's website. The picture shows Hezbollah head Hassan Nasrallah with Khamenei along with the Iranian Quds Force chief Major General Qassem Soleimani. The Israeli media claim the photograph posted on Khamenei's website is indicative of a very different message. On the sidelines of the developments, the seriousness of the Israeli war exercises against Hezbollah assumes further significance.