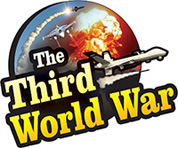 Jerusalem: Israeli Prime Minister, Benjamin Netanyahu warned that if Hezbollah attempts to attack Israel, Hezbollah along with Lebanon will have to pay a very dear price for it. Last week, Major General Morteza Ghorbani, advisor to the chief of the Iranian Revolutionary Guards, General Hossein Salami, threatened that the Israeli city of Tel Aviv would be flattened, launching attacks from Lebanon. Israeli Prime Minister Netanyahu replied to this threat in the cabinet meeting held on Sunday.
Last week, Major General Ghorbani had threatened Israel. Ghorbani had warned that the city of Tel Aviv would be destroyed if Israel made any mistake against Iran. Ghorbani had told the Iranian media that Hezbollah and other Iran affiliated organisations, in Lebanon, will execute this task.
At the same time, Major General Ghorbani also claimed that the Iranian soldiers having their fingers on the missile triggers are waiting for a signal from the Iranian supremo Ayatollah Khamenei, to launch missile attacks on Israel and after that Israel will surrender in front of Iran. Following a sharp reaction from Lebanon, Iran tried to coverup. Iran claimed that the statements of Ghorbani were misinterpreted and distorted.
The Israeli Prime Minister attacked the statements of this Iranian official. Prime Minister Netanyahu said that this confirms that Hezbollah is the 'Hand' of Iran in Lebanon.
At the same time, the Israeli Prime Minister reminded that if according to the Iranian claim, Hezbollah attacked Israel and Lebanon allowed the use of its territory for the attacks, Hezbollah as well as Lebanon would have to pay a very dear price.