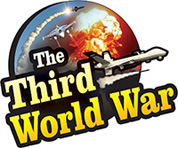 New York: After Israel busted the Iranian arms smuggling, with its attacks in Syria, Iran has resorted to other routes to arm Hezbollah. Danny Dannon, the Israeli Ambassador to the United Nations, accused Iran of using alternative ways to supply arms and the related technology to Hezbollah. Iran is using the commercial freight carriers to carry out this smuggling operation through the marine way.
Israeli Ambassador Danny Dannon said while addressing the trimonthly meeting of the United Nations, that Iran was using innovative ways to equip Hezbollah for a war against Israel. Dannon accused Iran 'In the last year Iran smuggled the technology for increasing the efficiency of the rockets and missiles, in Lebanon through the marine route. The most influential group in the Iranian Revolutionary Guards, the Quds Force, that is based in Syria has perpetrated this smuggling.
The Israeli Ambassador claimed 'Quds Force uses the freight carriers destined for Lebanon to equip Hezbollah. The spares and the technology required for the manufacture of missiles and rockets is smuggled through the freight carriers coming to the Beirut port. We have the evidence to prove this.' Dannon accused that the civilian port of Beirut is becoming a military port of Hezbollah.
Dannon informed the UN Security Council that Iran is doing these transactions through a Fake Company, formed with the help of Syrian agents. Before this, the Iranian arms smuggling was being carried out through the Syria-Lebanon route. Iran war carrying on arms smuggling using the air traffic between Iran and Syria and through the Masana border. Dannon said that even today this route is operational for smuggling of arms.
Israeli Prime Minister Benjamin Netanyahu has warned that this Iranian effort to equip Hezbollah with arms, under the cover of the Syrian conflict will not be tolerated. In view of this, Israel has been carrying out fierce attacks, in Syria, to destroy this nexus between Hezbollah and Iran, since the last few years. Israel has targeted that military bases of Iran and Hezbollah, arms depots and Hezbollah vehicles travelling to Lebanon in these actions. The Syrian media are claiming that Israel carried out one more such action, in the southern part of Syria, two days ago.
Meanwhile, Hezbollah is threatening to annihilate Israel. Hezbollah chief Hassan Nasrallah has threatened that if the United States attacked Iran, Hezbollah would launch a dreadful attack on Israel. Nasrallah had announced that Hezbollah had the missiles capable of reaching even the southern part of Israel. In this scenario, the Iranian smuggling of weapon systems for Hezbollah through the marine route is a new challenge faced by Israeli security.