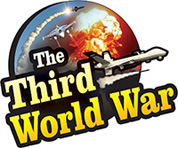 London: Hezbollah had hatched a heinous plot to target Israeli citizens, around the world, using three tonnes of Ammonium Nitrate. But the Hezbollah plot was foiled as the Israeli intelligence agency Mossad, informed the British agencies,about the plot in time. A leading newspaper in the United Kingdom published this report. But the Israeli agencies have warned that the threat from Hezbollah active in the United Kingdom and Europe, is far from over.
A few years ago, the European countries had omitted Hezbollah, speaking a language of eliminating Israel from the world map, from the list of terrorist organisations. But as reported by the British newspaper, the same terrorist organisation after getting a foothold in Europe, hatched the plot to attack Israeli people. In 2015, Hezbollah terrorists were caught with three tonnes of Ammonium Nitrate in a London apartment. Ammonium Nitrate is used for making bombs. Therefore, it is being said that the Hezbollah terrorists were plotting to carry out attacks in major European cities, using this explosive.
The Israeli intelligence agency Mossad passed on the information of this plot, to the British intelligence agency MI-5. Thereafter, the British security agencies acted swiftly to apprehend the Hezbollah terrorists. Based on the information revealed by these terrorists, more Hezbollah terrorists were arrested from the United States, Cyprus and Thailand. This foiled a major terrorist plot to carry out attacks around the world. The British newspaper claimed that the British agencies did not reveal the information regarding the incident.
In 2015, the then US President Barack Obama signed a nuclear deal with Iran. The United States and allies were worried that revealing the information regarding the foiled plot, involving terrorists connected with an Iran affiliated organisation, would be detrimental for the nuclear deal. The newspaper claimed that therefore the information regarding the plot and the arrested terrorists was kept under wraps.
The Israeli intelligence agencies are claiming that even today, the Hezbollah terrorists in Europe are equally dangerous. As per Israeli agencies, the false propaganda done by the Hezbollah, in Europe, against Israel, is becoming a threat to the Israeli security. Therefore, the Israeli agencies have appealed to take necessary measures to stop this false propaganda.
Meanwhile, Hezbollah also is feeling the heat of the US sanctions against Iran. Hezbollah has made preparations to start narcotic smuggling in Europe, as a way out of the situation. The Israeli agencies are claiming that money earned from this trade will solve the funds' problem of Hezbollah. Even in the past, it has been exposed that the terrorist organisations were making money from narcotics trade and using these funds for saboteur activities.