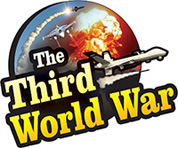 Washington: The US military declared that 17 IS terrorists were killed in the airstrikes carried out by the US fighter jets in the Murzuk province in Libya. In the attacks, the US fighter jets used laser-guided bombs weighing 80 thousand pounds. Also, the US command – AFRICOM conducted the airstrikes which make it the third US attack on the ISIS in the last eight days.
Rear Admiral Heidi Berg, AFRICOM's director of intelligence, informed that the United States had undertaken the campaign in the last week against ISIS terrorists targeting the innocent Libyan people. More than 80,000 pounds of laser-guided bombs were used in the attacks. The US military had tested the weapons in the beginning of the month in Iraq. Furthermore, the US military had clarified that the bomb was sufficient to destroy an ISIS location.
The senior official, Rear Admiral Berg said that the campaign would continue against other terrorist organisations along with IS and would ensure the terrorists do not have any safe havens in Libya.
100 Russian mercenaries assist Haftar rebels
Tripoli: The rebel forces of General Haftar's receive assistance from 100 Russian mercenaries in the Libyan conflict. The US newspaper – Bloomberg released a report stating that the Russian soldiers were assisting Haftar's rebels in fighting the pro-Turkey forces.
More than 100 mercenaries of the Wagner contractors headed by the Russian contractor Yevgeny Prigozhin are fighting in Libya for the last few weeks. Prigozhin, a close associate of Russian President Vladimir Putin, visited Libya at the start of the month and met General Haftar. Moreover, Prigozhin was revealed to have attended the meeting between the Russian Defence Ministry and General Haftar, during Haftar's visit to Russia. Therefore, the Turkey-led front and the Russia-UAE joint front are apparently fighting in the Libyan civil war.