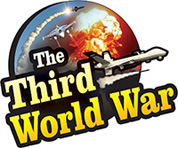 Beirut: Hezbollah chief Hassan Nasrallah has threatened 'Israel may have a big army, advanced air force and nuclear weapon stockpile, but still this country will not be able to stop the Hezbollah's missile attacks.' Nasrallah claimed that his organisation has a large stock of missiles and Israel cannot stop his organisation. Nasrallah claimed that not only Israel but even the United States cannot prevent the Hezbollah from acquiring missiles.
Israeli Prime Minister Benjamin Netanyahu had made an accusation that the Hezbollah has hidden its missiles in the bunkers near the Lebanese capital of Beirut while addressing the UN General Assembly. Prime Minister Netanyahu had also informed that Hezbollah has built missile manufacturing facilities near the Israeli border. The Israeli Prime Minister had also warned, 'If the United Nations does not take action against Hezbollah, Israel will have to think of military action.' The United States had strongly supported the Israeli stand.
Nasrallah answered the warning issued by the Israeli Prime Minister with the threat, 'I guarantee a retaliation if Israel decides to attack Lebanon. Hezbollah has such a large stockpile of missiles that it will not be possible for Israel to stop the Hezbollah missiles'. At the same time, Nasrallah claimed that the efforts of the United States and Israel to put restrictions on the missile stock with Hezbollah would not succeed.
Nasrallah declared, 'If the United States and Israel try to create international pressure on Lebanon, the Lebanese population will overthrow this pressure. We will not stop making missiles even if we are forced to sell our homes.' Nasrallah showered criticism on the western countries saying that the Lebanese military cannot be equipped with advanced missiles because of the United States and its allies and therefore Hezbollah has acquired these missiles for the security of Lebanon.
It is claimed that Hassan Nasrallah, the chief of Hezbollah, an organisation declared as a terrorist organisation by the United States and Israel, is hiding in a bunker near Beirut. It is said that Nasrallah is addressing his supporters and issuing a threat to the western countries from this bunker itself.
Meanwhile, last week Nasrallah criticised the cooperation being established between Israel and the Arab countries. Nasrallah accused that it is now clear that the Arab countries are joining hands with Israel. But as per the analysts in the Gulf, the Arab-Israel cooperation is being established to counter the co-operation developing between Iran and the European countries.