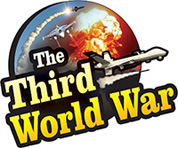 Tehran: A senior Iranian official claimed that Iran and its affiliates, Hamas and Hezbollah have already reached the Israel border. These groups do not need any help from Iran in the war against Israel. Hamas and Hezbollah will be enough to defeat Israel. At the same time, Iran has asked Hamas for the information regarding the secret missile stock of Israel. The Israeli media are claiming that the Iranian statements clearly indicate that Hamas and Hezbollah are preparing to attack Israel.
Deputy chief of the Iranian military, Brigadier General Mehdi Rabbani, issued a threat to Israel while speaking at a function. Brigadier General Rabbani Warned 'Israel has failed to contain the Iranian influence in Iraq, Syria, Lebanon and Gaza Strip. Today, the Iranian influence has increased up to Lebanon and Gaza Strip and the Iran affiliated groups Hamas and Hezbollah have set up bases near the Israeli border. These groups are sufficiently equipped with weapons, and they don't even need any Iranian support. Hezbollah missiles can target most of the Israeli cities.'
Deputy chief of the Iranian military, Brigadier General Mahdi Rabbani, also claimed 'The might of the Iranian military is increasing by the day and no military in the Gulf, can stand in front of the Iranian military. Iranian military will certainly win the war.' Rabbani further said 'No country in the Gulf, as well as anywhere in the world, can compare with the might of the Iranian military in the next ten years. Because of the Iranian missile strength, no country from Gulf or outside is willing to attack Iran.'
Israel has already levelled the accusation that Iran is supplying weapons to Hezbollah and has started missile manufacturing facilities near the Israeli border. Whereas, Israel has also accused Iran of equipping Hamas and Islamic Jihad, from the Gaza Strip. The Israeli media had carried reports that even during the visit of the Hamas leaders to Iran, the discussions were centred around military cooperation.
During this visit, Iran has promised to give an aid of $30 million to Hamas. But Iran has asked for information regarding the secret Israeli military locations, in return. An Israeli news channel claimed that Iran has demanded that Hamas provide the information regarding the capability of the Israeli missiles and their deployment. This indicates that Iran is planning to attack Israel soon.
Meanwhile, the United States has opened a front, of its allies, to stop the Iranian activities in the Persian Gulf and Israel will be joining the front. Against this background, the warning that Iran affiliated groups have reached the Israeli border becomes significant.