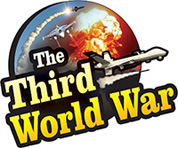 Damascus: – One Syrian soldier was killed and four were injured in the Israeli airstrike, in the Homs and Quneitra regions of Syria, on Wednesday night. The Syrian mouthpiece claimed that the Israeli fighter jets carried out these attacks using Lebanon and Golan Hills border. Israel, as usual, has avoided commenting on the development.
As per the report published by the Syrian mouthpiece, the first airstrike took place from the Saida region in Israel into the Quneitra region at the southern border of Syria. Thereafter, there were fierce airstrikes from the Lebanese side into the Homs province. The Syrian mouthpiece said that the Syrian air defence system successfully neutralised the Israeli attacks.
Following the attacks, the locals said that rockets landed in Homs and Quneitra regions. The Syrian people have posted the photographs and videos of the attack, on social media. The arms depots of Hezbollah were the target of these attacks. Syrian human rights organisation claimed that Hezbollah suffered massive losses in the attacks. Therefore, it has been once again exposed that the Syrian mouthpiece published fake information. But the Syrian mouthpiece criticised the Israeli action.
The Syrian mouthpiece said that, once again, the safety of the passenger airliners was threatened due to the Israeli airstrikes. When the Israeli fighter jets flew from the Lebanese side, there were two passenger airliners from Qatar were travelling through the same airspace. The Syrian mouthpiece accused that the Qatari airliners avoided entering the Syrian airspace, averting a major tragedy.
Israel has already declared 'Ending the Iranian influence in Syria is the primary Israeli objective. By the end of the coming year, Iran and its affiliated groups will be driven out of Syria.' But Israel has generally not recorded any reactions regarding the attacks in Syria. Till date, the information has been revealed by the Syrian media. The Syrian media have been reporting these attacks taking care not to bring the Assad government in trouble and not to demoralise the Syrian military. Therefore, revealing all the details of the attacks has become extremely difficult.