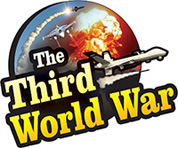 Beijing/Seoul: The severity of the Coronavirus epidemic is increasing by the day, and five more countries were added to the list of countries where the outbreak has reached. Along with the number of countries, the number of patients and deaths also are increasing consistently. As per the information released by China and the other countries, the number of patients has crossed 96,000 and the number of deaths has crossed 3,300.
In the last 24 hours, patients of Coronavirus have been reported from Chile, Hungary, Poland and Slovenia along with South Africa. Two of the patients detected in Hungary are Iranian students. Whereas, the Slovenian patient had visited Italy. The South African patient had also visited Italy. After the detection of a case of Coronavirus, the South African government has started moves to repatriate its citizens from China.
The number of deaths in China, where the epidemic originated, has crossed 3,000. The number of patients has passed 80,000 and is seen to be consistently rising. There was quite a stir after the death of a patient, who was discharged from the hospital after he was cured of the virus. Before this, there have been incidents of the patients once again developing signs of the infection after being discharged from the hospitals. But this is the first instance of the death of a patient after discharge.
Against this background, Chinese scientists have said that the epidemic is of two types. A thesis was published in one of the journals where the researchers have named the epidemics as 'L' and 'S'. The spread of the L type of virus is very aggressive, and more than 70% of the patients are found to be infected with this type of virus. The researchers claimed that although the S type of virus spreads slowly, the newer cases are predominantly of this type of infection.
Meanwhile, the number of patients in South Korea has crossed 6,000 and the number of deaths has reached 40. There are more than 3,500 Coronavirus patients in Iran and the number of deaths has crossed 107. The number of patients in Japan also has crossed 1,000 and 12 people have died. More than 100 lives have been claimed by the virus in Italy, and a decision to keep the schools and colleges closed till the end of March has been taken.