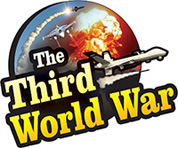 Beirut/Jerusalem: Israel carried out heavy airstrikes on the Syrian military posts near the Golan Heights border. The Syrian military and Russia attacked the Syrian rebels in this region following which Israel had issued a stern warning to Syria. By destroying a Syrian military post on Friday, Israel showed that it meant what it said and gave an implied warning to Russia.
Previously, the United Nations (UN) peace keeping force was deployed at the Golan Heights and Quneitra Crossing near the Syrian border which were under Israeli control. However, a few weeks ago, the Syrian military attacked the Daraa region in the south and gained control of the military base at Quneitra Crossing. At the same time, it also built its own military post there.
In the last two days, the Syrian and Russian militaries carried out strong attacks in the area near the Israeli Golan Heights border. One of the rockets launched by the Syrian military landed in the buffer zone near the Israeli Golan border. Terming this action by the Syrian military as a violation of the five-decade old ceasefire agreement, Israel attacked the Syrian military post.
The Syrian military post at Khan Arnabeh was completely demolished in the Israeli attack late on Friday. 'Israel is not interested in the civil war in Syria, but they should not violate the ceasefire agreedment signed in 1974, with respect to the buffer zone,' warned the Israel military. There have been no causalities in the Israeli attacks, said a commander of the Syrian military unit connected with the Syrian conflict.
Prior to this, the Syrian and Russian militaries had carried out more than 600 rocket attacks near the Israeli Golan border. An Israel military official had termed these attacks by Syria and Russia as incitement. Following this the Israeli air defence systems in the region have been kept in a state of readiness.
Next week, Israeli Prime Minister Netanyahu is scheduled to meet Russian President Putin. The Israeli action on the Syrian military post near the Golan border thus gains significance.