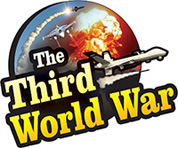 Jerusalem: Russia has constricted airspace and waters near Cyprus in the Mediterranean Sea till Latakia in Syria for the next few days to come. As Russia has sealed off the airspace and waters, no other country apart from Russia and Syria will be allowed to pass through it. It seems Russia has taken this decision in the wake of Russian spy plane downing during an Israeli attack on Latakia.
A few hours ago, the Russian Defence Ministry issued a notice to the Cypriot government to shut the airspace over the Mediterranean Sea as well as movement in its waters. No military movement shall take place from the airspace over Cyprus to Syria's Latakia until next week, Russian Defence Ministry warned Cypriot government. A leading newspaper has reported that Russia will be conducting a massive exercise in the aforementioned airspace and waters during this period.
Israel has confirmed the news of closing Latakia's airspace and sea route. Russia and Syria, however, have avoided commenting on this news. Earlier too, the Russian army had threatened to retaliate against those downing its spy plane carrying 15 crew members in Latakia's airstrike and it is with this intention that Russia has limited Latakia's border, is the possibility raised by a Cypriot newspaper.
On Monday, Israeli F-16 fighter jets had launched airstrikes on Syria's Latakia, wherein Israel has claimed of destructing Iranian military base in Latakia. Following the attack, Syria fired S-200 missiles on Israeli planes during their returning. However, instead of Israeli planes, Russian spy plane was shot in the Syrian attack. Even then, the Russian army had held Israel responsible for the downing of its plane.
Russian President, Vladimir Putin had said it was not Israel but a chain of tragic circumstances that caused downing of Russian plane. The statements made by Putin were indicative of retaliation to the downing of the plane in Syria. It is against this background that the decision taken by Russia to seal off borders near Latakia is looked upon.
Meanwhile, Russia has begun patrolling near the borders of Golan Heights in the southern part of Syria, and it seems that the decision has been taken after the attack on its plane near Latakia. It is evident that all the decisions regarding Syria taken by Russia are only to cease Israel. But, Israeli leaders have already warned Russia that Israel will continue to attack Syria, and will not spare even Russia for coming in its way.