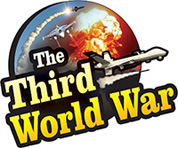 Damascus: There were attack on Syria from the Golan Hills region of Israel. But as claimed by the Syrian mouthpiece newspaper, the alert Syrian air defence systems, foiled the Israeli attack. Israel has not commented on the accusations levelled by the Syrian government. Syria, even in the past, has accused Israel of rocket attacks.
Friday night, there were rocket attacks on the outskirts of the Syrian Capital, Damascus. The Syrian government mouthpiece and human rights organisation said that the air attacks were mainly concentrated in the Al-Kishwah area, and explosions were heard. Iran and Hezbollah have an arms depot there, and an air defence system is in place. Therefore, it is claimed that Israel targeted the Iranian military base in Syria, once again. The Syrian government claimed that the Syrian security agencies foiled the Israeli attacks.
Israel has targeted Iranian bases in Syria, three times this year. The satellite photographs published by Israel showed major damages inflicted on the Iranian bases. However, this time, Israel has not given any reaction to the accusations of the Syrian mouthpiece.
Syria, Iran and Hezbollah have repeatedly been threatening to take over Golan region, ever since the United States declared Golan Hills, as a sovereign part of Israel. Two senior Iranian journalists, only two days ago, claimed that Iran had made preparations to attack Golan. Therefore, the Syrian accusation of attacks originating from Golan becomes significant. At the same time, Israel has alleged that Syria and Iranian agents are making their moves in the region near Golan.