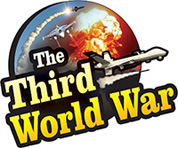 Washington: Senior US Navy commanders warned 'Iran is threatening the security of the Persian Gulf with the actions of its patrol ships, provoking vessels sailing through the region. If this continues, the mistakes of these Iranian patrol ships will lead to sparking of a conflict.' Last week, Iranian patrol ships dangerously chased the US aircraft carrier USS Abraham Lincoln. A website tracking international ship movements released information and photographs regarding this.
Last week, USS Abraham Lincoln, the gigantic aircraft carrier from the United States, deployed in the Persian Gulf, moved out of this region. While USS Abraham Lincoln along with its assisting warships USS Leyte and USS Farragut were coming out of the Persian Gulf, a fleet of 20 patrol vessels of the Iranian Revolutionary Guards surrounded the US fleet.
The US Navy commanders, while talking to a US news agency said that the Iranian vessels sailed dangerously along with the US fleet till the US fleet left the Persian Gulf. A US official claimed 'The Iranian patrol vessels sailed just 870 metres from the US fleet and had huge machine guns ready on the patrol vessels. A helicopter flying over the US fleet recorded all the information regarding the incident.'
The US naval officials warned that if these dangerous activities of the Iranian patrol vessels are not controlled, this could lead to some unfortunate incidents or even sparking of a conflict. Incidents of Iranian patrol vessels sailing dangerously close to US warships have been reported even in the past.
Meanwhile, USS Abraham Lincoln, which left the Persian Gulf has come in the Arabian Sea and the US aircraft carrier USS Harry Truman will replace the USS Abraham Lincoln in the Persian Gulf. Moreover, the United States has deployed 14,000 additional soldiers in the region. US Secretary for Defence, Mark Esper, announced that this deployment is given the increasing Iranian threat in the Gulf.