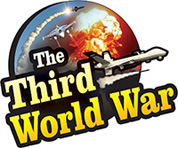 Washington: The incidents of mass killings are on the rise in the United States and 2019 recorded a whopping 41 incidents. The report reveals the attacks claimed the lives of 211 US citizens. Such a high number of occurrences of mass killings in a year were a first after the 70s. The use of guns in the massacre was rampant and may push the issue of gun violence in the US to the fore.
The US news agencies and universities have jointly published the report on mass killings in the country. Any incident where four or more people are killed is termed as a mass shooting case. 2019 recorded a total of 41 such episodes, and 33 of them showed the use of guns.
In August, the massacre a 21-year old Patrick Crusius carried out at Walmart in the El Paso city, Texas, was the most significant mass shooting incident reported with twenty-two people shot dead. Before that, in May, 12 people were shot dead in a mass shooting incident in the state of Virginia.
The US President had taken serious cognisance of the incidents after the case in August. President Trump had said that the violence was not justifiable under any circumstances. The increasing use of guns in the mass killing incidents in 2019, has become a cause for serious concern. At the same time, Moreover, California, where laws are strict for gun use, recording the highest number of reported incidents, was also significantly notable.
Despite the issue of gun violence consistently featuring in debates, no firm measures were initiated against it. The ruling Republican Party has refused to make provisions against the right of gun possession while the Democrats are making efforts to bring controls over the very use of guns.