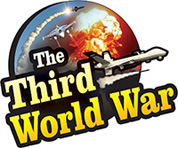 Dubai: Since the last few days, the giant aircraft carrier USS Abraham Lincoln and the B-52 bombers of the United States deployed in the Persian Gulf, conducted massive war exercises, on Sunday. The drills were conducted to assess the preparedness of the forces to retaliate in case of an attack from Iran at any time. Furthermore, the US Air Force revealed the information on the war exercises extending from the Persian Gulf to the Arabian Sea.
The fighter jets from the aircraft carrier USS Abraham Lincoln and the B-52 bombers, deployed on an airbase in Qatar, participated in the exercises in the Persian Gulf, which lasted for two days. Along with the B-52 planes, the F/A-18 Super Hornet fighter jets, MH-60 Sea Hawk helicopters and E-2D Growlers used in the electronic warfare, deployed under CENTCOM in the Persian Gulf, also participated in the drills. As reported by the international media, the entire horizon in the Persian Gulf was occupied by the US jets during the air exercises.
Captain William Reed, Commander of Carrier Air Wing 7 aboard the USS Abraham Lincoln, said, 'The exercises were conducted to assess the response time of the US aircraft, against any threats in the Gulf. The B-52 bombers performed exceedingly well during the air exercises.' The exercises not only comprised of air strike operations but also surveillance and electronic warfare drills.
Meanwhile, the United States does not expect to go to war against Iran. US Secretary of State Mike Pompeo has declared that the United States is prepared for talks with no preconditions from Iran. Even so, the United States is delivering a message to Iran that it is ready for any challenges. The aggressive Iranian activities have not stopped despite the United States offer for unconditional talks. Therefore, the US exercises seem to be conducted to make Iran aware of reality.
Missile shield for the Iranian capital
London: The Iranian Revolutionary Guards (IRGC) has created a missile shield around the Iranian capital of Tehran. Also, within the next few hours, Iran would be deploying air defence missile systems, in the capital. An IRGC senior Commander, Mohammad Reza Yazdi said that the deployment is to secure the airspace given the increasing possibility of airstrikes on Iran.
Special events have been organised in capital Tehran on 4th June, in commemoration of Ayatollah Khomeini, the founder of the Islamic revolution, of 1979 in Iran. At the time, Yazdi said that attacks on Iran were likely during the events. Considering the threat, the IRGC has made a prudent deployment for the security of capital Tehran. Although the United States has clarified that it will not be attacking Iran, Israel and Saudi Arabia have already warned earlier of retaliation, against Iran's dangerous activities.