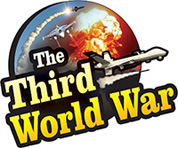 Paris: French Foreign Minister Jean-Yves Le Drian has warned, 'The way Iran is violating the terms of the 2015 nuclear deal, it will become a nuclear country in a year or two.' Two days ago, France had criticised the Iranian missile attacks on the US military bases in Iraq. Meanwhile, US President Trump has appealed to the European countries to withdraw from the Iran nuclear deal and support the sanctions imposed against that country.
A special meeting of the Foreign Ministers belonging to the European countries was recently held in Brussels. This meeting was held to discuss the issues of the Iran crisis, Turkey and the conflicts in Syria and Libya. Before that, while talking to a radio channel, French Foreign Minister Le Drian lashed out at Iran for violating the terms of the nuclear deal.
The French Foreign Minister warned, 'If Iran continues to consistently violate the clauses of the Vienna agreement, signed in 2015, then Iran will certainly produce a nuclear bomb in the minimum time, maybe in a year or two. This should never be allowed to happen.' Whereas, French President Emmanuel Macron also had appealed to Iran to abide by the terms of the nuclear deal. British Prime Minister Boris Johnson has supported the French stand.
But Iran had criticised the stand adopted by the European countries. Iran also made an announcement a few days ago that it had started with the unlimited enrichment of Uranium and speeding up the nuclear program. Iran had said that it was not bound by the terms of the four-year-old agreement for this. Along with this announcement, Iran also declared that it was increasing the number of centrifuges and level of enrichment of Uranium.
The announcement of Uranium enrichment beyond a particular level means treading the path towards acquiring an atom bomb. Therefore, this Iranian announcement is extremely alarming. The warning issued by French Foreign Minister Le Drian, during the interview, points to the same volatile situation created.
Meanwhile, Israel has warned that international community that it was willing to pay any price to prevent Iran from acquiring a nuclear weapon. The Saudi leadership had warned that if Iran acquires a nuclear weapon, Saudi will not stay far behind. Two days ago, US President Trump announced that the US would not allow Iran to acquire a nuclear weapon. In this scenario, the position taken by France, regarding the Iranian nuclear movements, becomes significant.