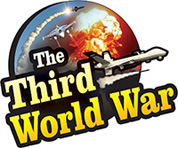 Jerusalem: "Now is the wrong time to talk with Iran who is stepping up aggression against Israel in the region," said Israeli Prime Minister Benjamin Netanyahu while presenting his stand before French President Emmanuel Macron. The French President had tried to arrange talks between US President Donald Trump and Iranian Foreign Minister Jawad Zarif, on the sidelines of the G7 summit, held in France. It was against this background that the Israeli Prime Minister lashed out at France.
On Friday, President Macron had telephoned Prime Minister Netanyahu. The two leaders discussed the regional tension created in the Gulf over the last few days. Israel informed that Netanyahu and Macron discussed the growing threats from Lebanon-Syria and the Gaza strip to Israel. At the same time, the Israeli Prime Minister expressed displeasure over the developments during the G7 meeting.
The Israeli Prime Minister lashed out at the efforts made by the French President saying, "Now is not precisely the time to hold conciliatory talks with Iran, while Iran is indulging in aggressive activities against Israel." Furthermore, Prime Minister Netanyahu issued a stern warning that Israel will never allow Iran, who seeks to annihilate Israel to get equipped with weapons and whoever gives cover to aggression against Israel will not be safe from Israeli attack.
The Netanyahu government informed that the Israeli Prime Minister reminded of the attacks carried out by Israel in Syria and Lebanon a few days ago with this warning. But the Israeli analysts and media claim that it was a warning not only for Syria and Lebanon but also for the European countries supporting Iran.
A special meeting of the United Kingdom, France and Germany were held in Helsinki, on Friday, to discuss the Iranian nuclear deal. The meeting was to discuss the US withdrawal from the nuclear deal and the Iranian threat to the security of oil tankers, passing through the Persian Gulf. Special envoy of the European Union, Federica Mogherini supported the Iran nuclear deal. France and Germany also support the Iran nuclear deal whereas the United Kingdom has joined the front opened by the United States against Iran, for the security of the oil tankers, in the Persian Gulf.
Meanwhile, the International Atomic Energy Commission has expressed concerns over the enriched Uranium stocks of Iran, while France and Germany and the European Union have been supporting the Iran nuclear deal. The new report published by the commission says that Iran has increased its stock of enriched Uranium beyond the permissible level. The commission clarified that Iran crossed the permitted level of 202.7 Kilograms, of enriched Uranium, in July. After the report, there can be a robust economic action by the United States against Iran, soon.