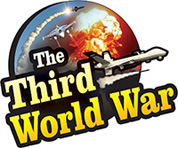 Baghdad: The Iran-affiliated terrorist organisation PMF was in for another jolt on Saturday. Taleb Abbas Ali Al-Saedi, known as the senior commander, after the killing of Abu Mahdi Al-Muhandis, was killed. Locals claimed that some unidentified assailants shot Al-Saedi dead.
Popular Mobilisation Forces (PMF) is known as an Iran-affiliated, influential armed outfit in Syria and Iraq. Forty large and small armed gangs have joined the PMF. The Syrian and Iraqi soldiers trained by the Iranian Revolutionary Guards and Quds Forces are members of the PMF. The United States had accused the PMF of attacking the US embassy and military bases in Iraq under instructions from Qassem Soleimani.
The United States executed Qassem Soleimani in the last week. Even Muhandis was killed in this attack. Thereafter, Al-Saedi was handed over the charge of the Karbala Brigade of the PMF. But on Saturday night, some unidentified assailants killed Al-Saedi. No organisation has accepted the responsibility of the attack.
Al-Saedi was one of the people who threatened to avenge the killing of Soleimani. Therefore, it is said that it is possible that Al-Saedi was killed in an action taken by the United States. But the CENTCOM refused to react over the incident. This increase the mystery around Al-Saedi killing.
The United States executed Qassem Soleimani and Muhandis on 3rd of January. It has been revealed that the United States had also planned to eliminate Abdul Reza Shahlai, a senior commander in the Iranian Quds Forces. The United States had sent drones to Yemen to kill Shahlai, but the sources informed while talking to a British news channel that Shahlai narrowly escaped the attack. Shahlai was a major point of contact between the Houthi rebels and Qassem Soleimani.
Meanwhile, Iranian supremo Ayatollah Khamenei has suggested to Hezbollah chief Hassan Nasrallah to be more cautious, following the killing of Soleimani. A report had been published that Khamenei warned Nasrallah that the United States could launch drone attacks, even in Lebanon, to eliminate Nasrallah.