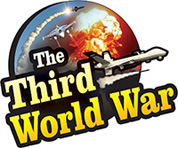 Washington: Iran shot down a US drone patrolling in the Strait of Hormuz. The Iranian Revolutionary Guards claimed that Iran has delivered an appropriate message to the United States that the Iranian military was ready for a war. Whereas, the United States has accused Iran of attacking the drone while it was still in the international airspace and not in the Iranian airspace. The US President has said in his reaction on the social media that Iran has committed a major mistake, carrying out this attack.
Last month, the United States increased patrolling in the Persian Gulf, following the attacks on six oil tankers. The United States has deployed Global Hawk drones, for this purpose, but the Iranian Revolutionary Guards claimed to have shot down this drone. The Revolutionary Guards said 'The US Drone crossed its limit and entered into the Strait of Hormuz. Iran said that this action was taken as the US drone violated the Iranian airspace. General Hossein Salami Chief of the Revolutionary Guards warned 'This attack on the drone is a loud and clear message, for the United States. Any foreign aggression will receive such blunt retaliation from Iran. Every enemy will meet the same fate.'
Major General Salami threatened that the Iranian airspace has always been a red line and the United States or any other country should not overstep the limit. Salami claimed that if the United States respected the sovereignty, national security and interests of Iran, the enemy will remain safe. Salami warned 'Iran does not want a war, but Iran is prepared for war.'
The United States dismissed the Iranian allegations. The US drone never entered the Iranian airspace. The United States has accused that this drone was travelling through the international airspace, in the Persian Gulf, when Iran attacked the drone with a surface-to-air missile.
US President Trump, gave a single line reply, in his social media tweet, that Iran has made a big mistake by attacking the drone. This statement clearly shows that the mistake will cost Iran, dearly. But as of now, the United States is not willing to give any further clarification.