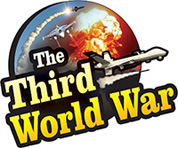 Jerusalem: 'If the war with Iran is inevitable, it is better to wage one now rather than postponing it,' clarified Israeli Prime Minister Benjamin Netanyahu in the meeting of his ministers. 'Iran is arming the Hezbollah in Syria and this increases the threat for Israel. Therefore, it is imperative for Israel to stop Iran, even if it means sparking a war,' the Israeli Prime Minister presented his stance in the cabinet meeting in these words.
A few days ago, the Israeli cabinet decided to hand special powers to Prime Minister Netanyahu to declare a war, in concurrence with Defence Minister Lieberman. The situation is that the Iranian movements in Syria have become dangerous and a war between Israel and Iran can be sparked off at any moment- the Israeli cabinet had taken this decision on such background. Prime Minister Netanyahu emphasised the Iranian threat once again and pointed out the Iranian activities in Syria.
Prime Minister Netanyahu clearly explained the Israeli position saying that, 'Iran is supplying huge quantities of arms to Hezbollah to attack Israel. This advanced equipment includes drones, surface-to-air missiles, Iranian air defence systems and this increases the threat to Israeli aircrafts. But Israel is determined to stop Iran under any circumstances. Even if this means going to war, Israel is prepared for it. If the war with Iran is inevitable, better that it happens now rather than postponing it.'
Israel has repeatedly accused that the Hezbollah terrorists are active in Syria and Iran is using them to convert Syria into its military base. The Israeli leaders and the military officials have repeatedly said that Israel will not allow Syria to become an Iranian base under any circumstances and will go to any level to stop Iran from doing so. Israel has carried out major airstrikes to destroy the arsenal at the Hezbollah and Iranian bases. Although, Israel has not disclosed information of all these airstrikes, the Israeli officials claim that Israel has carried out hundreds of airstrikes in Syria.
Israeli Defence Minister Avigdor Lieberman had warned earlier that Israel will act on its free will even in future and will not care for any country who tries to intervene. Even if that country happens to be Russia, it will be targeted.
Due to this, the relations between Israel and Russia, who is a supporter of Syria and Iran, seem to be highly strained. In view of this, Israeli Prime Minister, Netanyahu is scheduled to meet Russian President, Vladimir Putin to discuss the matter. The Israeli Prime Minister has said that the importance of his meeting with the Russian President has immensely increased against the background of the Iranian activities in Syria.