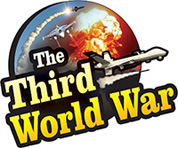 Tehran: The Iranian threats of attack on Israel have increased since the attacks carried out by Israel on the Iranian locations in Syria. A senior official from the Iranian Revolutionary Guards threatened that If Israel declared war against Iran, the Iranian military would wipe it off the world map. They will not get land even to bury the Israelis killed in the Iranian attack. This military official declared that the Iranian supporters from the Gaza Strip and Lebanon would attack Israel.
Last week, Israeli carried out massive attacks on eight Iranian locations in Syria. Israeli Prime Minister, Benjamin Netanyahu declared that an Iranian arms depot and military base were destroyed in these attacks. The Israeli Prime Minister also warned that the Israeli attacks would not stop, till Iran gave up its anti-Israel activities in Syria. After these Israeli attacks, Iranian military officials have issued threats of attacking Israel. But the Iranian military officials claimed that there had been no attacks on its locations in Syria.
Brigadier General, Hussein Salami, the Deputy Chief of the Iranian Revolutionary Guards, avoided talking about the Israeli attacks, on being questioned by the reporters. But Brigadier General Salami claimed that the Iranian policy is to wipe Israel out from the world map and Israel is moving in that direction. Salami further said, 'If a war breaks out because of any of the Israeli actions, the annihilation of Israel is imminent. After eliminating Israel from the world map, the land acquired by Israel will be made independent.'
The Iranian military official incited 'The Iranian attacks on Israel will be so dreadful that the cemeteries in Israeli will be insufficient to bury the pieces of the Israelis killed in the attacks.' Brigadier General Salami also claimed that the Iranian supporters in the Gaza Strip and Lebanon are prepared to attack Israel along with the Iranian military. Israeli will be pushed to extinction attacking it simultaneously from Syria, Gaza Strip and Lebanon.
Israeli President, Reuven Rivlin expressed a possibility of an Iranian attack on Israel, in retaliation of the Israeli attacks on Iranian locations in Syria. But the Israeli President also warned that any Iranian aggression would be replied strongly.