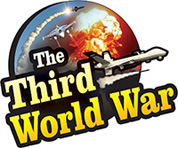 Riyadh: If the world does not take a strong and firm action to deter Iranian aggression in the Gulf, we will see further escalations that will threaten world interests. In that case, not only Saudi and Middle East countries, the entire global economy will collapse. The oil rates will rise to an unimaginable level," Saudi Crown Prince Mohammed Bin Salman warned.
In an interview given to a US news channel, four days ago, Saudi Crown Prince Mohammed pointed out that stopping Iran has become the need of the international community and not only of Saudi. Crown Prince Mohammed accused that none other than Iran perpetrated the two foolish attacks on the Saudi oil projects on 14th September. The attacks have increased the tension in the Middle East, and the possibility of military conflict has increased manifold. The Saudi Crown Prince said that despite this, Saudi is keen on resolving the issues with Iran through discussions and the international community should make efforts in that direction.
Prince Mohammed emphasized that if the international community does not take a strong and firm stance against Iranian aggression, conflict is inevitable and will threaten the global interests. It will affect the oil exports, and the oil rates would reach unimaginable high. The Saudi Prince also highlighted that the conflict between Iran and Saudi and its allies, will not be in the interest of the international community.
Moreover, he further warned, "30% of the oil exports are from the Gulf. 20% of the marine freight also is from this same region and 4% of the global production also passes through the Gulf. Think about what will happen if this is stopped. This will not be a loss only to Saudi and the Gulf countries, but the global economy would also collapse."
Meanwhile, Prince Mohammed said that he was willing for a political negotiation to resolve the dispute, stopping the conflict in Yemen. Crown Prince Mohammed expressed confidence that this ceasefire will be successful. But within hours of this interview of the Saudi Crown Prince, the Houthi rebels carried out crushing attacks on Saudi.