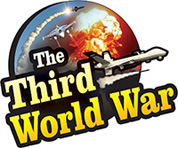 Mogadishu: The terrorist organisation Al Shabaab carried out two simultaneous terror attacks, rocking the security systems in Somalia. Both the attacks targeted the foreign army units, deployed in Somalia. The number of casualties has not been reported although Al Shabab has claimed foreign soldiers were killed in the attacks. It is the second major terror attack in Somalia in the last three months.
The Al-Shabab militants attacked that Baledogle Airport near the Somalian capital of Mogadishu on Monday, early in the morning. The US military has a large base at the airport, and the commando forces are trained at the base. Also, drones used in action against the terrorists in Somalia, are deployed at the base. Therefore, the US base is considered very important for the campaign in Somalia.
The Al-Shabab carried out two suicide blasts at the entrance of the base. The terrorists then launched a strong offensive to try and enter the base. The local officials informed that the attacks were made from two or three sides of the base. However, the officials at the base claimed that the attack was successfully repelled and the terrorists retreated. Additionally, the US officials reported no casualties at the base.
While the encounter was ongoing at the US military base, a European Union (EU) military convoy was also attacked in capital Mogadishu. Massive explosions were carried out near the vehicles of the Italian battalion, a part of the EU's military convoy, travelling to the military headquarters in Mogadishu. Many were injured in the explosions while some are said to be in a critical condition. The Italian media have confirmed the report.
The European convoy is present in Somalia for many years now. The deployment is meant for the training of the Somalian military and security. Although attacks were previously made on foreign military units, this is the first instance of an army base and an army unit being simultaneously attacked. Despite the unconfirmed reports of casualties in the attack, Al-Shabab has once again, demonstrated its rising strength.
In July, an Al-Shabab terror attack was carried out on a hotel in Kismayo city which claimed 26 lives including many foreign tourists. Even though Al-Shabaab was repeatedly claimed to have been finished off in the state, the two major attacks in the last three months, indicate a failure in action against Al-Shabaab. A counter-terrorism campaign by the local military and the foreign military units is continuing in Somalia for many years. Nevertheless, the consistent occurrence of terror attacks has raised questions over the campaign.