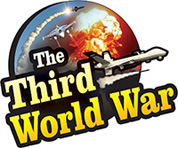 Riyadh/Islamabad: Senior Minister in the Saudi Foreign Ministry Adel al-Jubeir announced 'Saudi Arabia wholeheartedly supports the plan to establish peace in the Middle East. But Iran is the root cause of disturbance and instability in the region. All the countries participating in the Warsaw meeting came to a consensus against Iran'. But Russia, a supporter of Iran, criticised the US sponsored Warsaw meeting. The Russian foreign ministry accused the United States of creating two factions in the Middle East through this meeting in Poland.
Last week, a huge meeting 'Peace and Security in the Middle East' was held in Poland, under the leadership of the United States. Issues like security of the Middle East, Iran nuclear program and Syrian conflict were discussed in the meeting, with participation from nearly 60 countries. The United States had warned the European countries to withdraw from the Iran nuclear deal during the meeting. It is also during this meeting Israeli Prime Minister Benjamin Netanyahu had claimed that Saudi Arabia, the United Arab Emirates and other Arab Countries welcomed the stand of the United States and Israel. The Israeli Prime Minister too had released a video showing this.
No reactions had been received from Saudi Arabia and other Arab countries. Senior Minister in the Saudi Foreign Ministry, Jubeir endorsed the Israeli Prime Minister's claim. Jubeir said in his tweet on the social media, that everyone, present in the Poland meeting, agreed that Iran is the biggest challenge for the security of the Middle East countries. Jubeir said that a consensus was formed that Iran is responsible for the insecurity and instability in the Gulf.
For this purpose, Jubeir mentioned the terrorist organisations in the Gulf supporting Iran. 'Iran is supporting the terrorist organisations Hamas and Islamic Jihad, ignoring the government of the Fatah party, which is recognised by the international community. Two terrorist organisations, Houthi from Yemen and Hezbollah from Lebanon are creating instability in the Gulf, under Iranian instructions,' Jubeir said.
However, Russia does not agree with this stand and the other issues in the Warsaw meeting. Russian foreign ministry spokesperson Maria Zakharova accused 'The Gulf countries are already grasped with conflicts and disputes. At such a time, the United States is freshly dividing the Gulf.' Zakharova criticised that at the same time, the United States' stand regarding the Gulf countries is unilateral.
Meanwhile, Saudi has clarified that the Arab countries and Israel agree on the stand presented by the United States, at the Poland meeting, regarding Iran. At the same time, the European Union too, is firm on its stand regarding Iran and the United Kingdom, Germany and France have rejected the proposal of the United States.