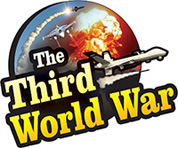 Tehran: Restless as the Iranian economy is feeling the heat of the sanctions imposed by the United States, the Iranian leadership has threatened the United States. Iranian President, Hassan Rouhani threatened, 'The sanctions imposed by the United States against Iran is a part of Economic Terrorism. I warn those who impose sanctions that if Iran's ability to fight drugs and terrorism are affected you will not be safe from a deluge of drugs, asylum seekers, bombs and terrorism.' At the same time, Rouhani accused the United States of creating fear in the minds of the other countries against Iran.
This is the second warning issued to the United States by Rouhani in the last one week. Four days ago, protesting against the US sanctions, Rouhani had warned that even a single drop of Gulf oil would not be allowed to pass the Persian Gulf. At the same time, the Iranian navy deployed 58 ships in the region from north of the Indian Ocean to the Gulf of Aden, whereas, the Revolutionary Guards deployed stealth destroyers and two submarines.
Within a few days of these Iranian actions, President Rouhani has once again threatened the United States on Saturday. President Rouhani warned the United States over the sanctions imposed while speaking at the meeting held on the subject of terrorism and regional cooperation. Rouhani criticised, 'The sanctions imposed on Iran by the United States are unjust and illegitimate, and this is a part of economic terrorism.'
Rouhani said 'These US sanctions are an attack against us and it has threatened the independence and identity of Iran. The long-standing relations with our allies have also been threatened.' Rouhani pointed out that the US sanctions imposed against Russia, China and Turkey are also affecting the Iranian economy. Rouhani warned that despite this, the bullying of the United States would not be tolerated.
Rouhani claimed that the US sanctions are having a detrimental effect on the Iranian campaigns against narcotics and terrorism. The Iranian President warned,'Therefore if the United States entrapped Iran in the sanctions, the United States itself would not be safe from a deluge of drugs, asylum seekers, bombs and terrorism attack.' The representatives of China, Turkey, Russia, Pakistan and Afghanistan were present at this time.
Iran claims that it is fighting the narcotic smuggling and terrorism across the Pakistan and Afghanistan borders. But the United States has accused Iran of being a staunch supporter of terrorism. US Secretary of State Mike Pompeo had accused Iran of providing financial and military assistance to the Hamas in the Gaza Strip, to Hezbollah in Lebanon and the Houthi rebels in Yemen.