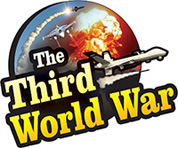 Abu Dhabi: There was a suggestion that the United States should not assist Saudi Arabia, who is involved in the killing of journalist Jamal Khashoggi and responsible for violation of human rights in the conflict in Yemen. But the Trump administration dismissed the suggestion by the Senate saying that the campaign started by Saudi in Yemen against the Houthi rebels is vital. The United States announced that the assistance to Saudi would continue to counter the increasing Iranian influence in Yemen and to ensure that the Arab allies of the United States don't fall into danger from one more extremist organisation.
The US Senate has expressed displeasure over the conflict started by Saudi and its Arab allies in Yemen against the Houthi rebels. The Trump detractors had also demanded that the United States should also withdraw from the military cooperation with Saudi. There were accusations of human rights violations against Saudi for attacking Yemen. The anti-Saudi tones became louder in the US Senate following the killing of journalist Khashoggi in the Saudi embassy in Turkey, in October.
Around a week ago, an important decision was taken by the Senate to withdraw from the military cooperation with Saudi. The Senate exerted pressure on the Trump administration to withdraw from this cooperation. But US President Donald Trump said that there would be no change in cooperation with Saudi because of the Khashoggi matter. Similarly, US Secretary of State Mike Pompeo had said that the United States could not afford to lose an ally like Saudi when the Iranian influence is on the rise in the Gulf.
Following this, the US State Department once again asserted that the United States would continue the assistance provided to Saudi Arabia for the Yemen conflict. Deputy Assistant Secretary of State for Arabian Gulf Affairs Timothy Lenderking clarified that there is a lot of pressure being exerted on us to withdraw from the coalition with Saudi. But the Trump administration is firm on the alliance with Saudi. It is vital to support the campaign started by Saudi and its Arab allies against the Houthi rebels in Yemen. If the United States withdrew its support, it will send wrong messages to the allies and also to those supporting the terrorists in Yemen.'
Lenderking said, 'The United States wants a stable and unified Yemen. At the same time, it is equally important for the United States that the Iran-supported terrorists do not threaten the security of Saudi Arabia, United Arab Emirates and the other Arab countries in the Gulf in Yemen. Therefore, the United States will continue to support Saudi to contain the increasing Iranian influence.'