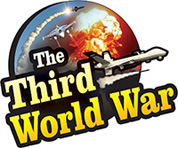 London/Moscow: The character of warfare is evolving. Distinctions between peace and war "don't exist any longer" in the modern world. I feel I am now at war, but it's not a war in the way we would have defined it in the past. And that is because great power competition and the battle of ideas with non-state actors is threatening us on a daily basis. Russia is much more of a threat today than it was earlier," said British defence chief General Nick Carter claiming the US is at war every day.
Speaking at a festival in the United Kingdom, General Carter stressed on changing character of warfare, the significance of information in war and additional fronts of warfare. David Petraeus, former director of CIA, was also among the attendees. At the time, Carter mentioned the perceived threats to the international systems from Russia and China. The framework of global systems and relations were well defined in the past. The British Defence Chief claimed that Russia and China had interpreted these differently, and this meaning rocks the fundamental rules of war.
"The changing character of warfare has exposed the distinctions that don't exist any longer between peace and war. The conflict between cyberwars and space conflicts is constantly on the rise. Traditional ideas of wars being fought on land and in the sea and air are quickly becoming outdated. Access to information and strategic use of the information will be decisive in the future wars," clarified General Carter. He further claimed, "Information is going to be at the core of so much that we do. Future warfare is going to be very much information-centric."
Saying that space and the cyber sector will be the battlefields for future wars, General Nick Carter asserted that the British defence forces had initiated moves for modernisation. At this time, General Carter said that the adversaries of the United Kingdom are using easily deniable strategies and capabilities further clarifying that the ways to retaliate against them are being explored.