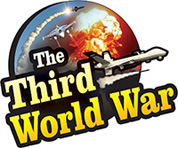 Hong Kong: The ruling Chinese communist government has warned of interfering with the law and order systems in Hong Kong. The pro-democracy agitation has intensified further, after this Chinese warning and the Chinese establishments were targeted, once again, on Saturday. The issue of independence from China is becoming more significant in the agitation and more and more people are coming out in support of this.
A four-day meeting of the Central Committee of the Chinese communist party was recently held in China. Statement regarding Hong Kong, among the statements issued at the end of the meeting, draws attention. It was said while mentioning Hong Kong and Macau together, that these administrative departments, run under the sovereign Chinese leadership. The statement clarified that the ruling Chinese government would make modifications to the law and order systems, given national security.
The mention in the statement of creating an independent framework for law and order is significant. As per analysts, China can initiate moves to change the constitution and laws applicable to Hong Kong. At the same time, it can also rely on the clauses, existing in the Hong Kong constitution, but not evoked till date. There is a possibility of exercising Article 18 of the Hong Kong constitution, which allows the Chinese rulers to interfere in Hong Kong in view of national security.
There are indications of the Hong Kong agitation intensifying further, in anticipation of the possible Chinese actions. On Saturday, Groups in Hong Kong had appealed to the population to participate in the rally to demand independence. The rally received a tremendous response and this could spell trouble for the Hong Kong administration as well as for China. Before this, a limited number of groups were demanding independence. But the Saturday rally showed that the demand is being supported form all the strata of the society.
At the same time, the efforts of the agitators to target the Chinese establishments, are also continuing. During the Saturday agitation, the mouthpiece news agency of the Chinese government, Xinhua, was targeted. The Hong Kong office of the news agency was attacked, and massive destruction was caused. In the past, the agitators have targeted the Chinese banks, other industrial establishments and even government offices.
Along with the intensity of the agitation, the action by the security agencies also is becoming more aggressive and violent. On Saturday, the police acted against the agitators protesting peacefully and with proper prior authorisation. At this time, rubber bullets and tear gas were used. Reports of clashes between the protestors and the police were received from certain parts. Sources claimed that a gasoline bomb was hurled at the police.