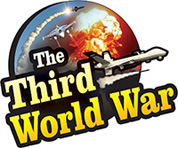 Budapest: The Central European University established after the disintegration of the Soviet Union has finally been expelled. The University had been established by billionaire investor George Soros's 'Open Society Foundations.' But it is clear that this University had to wind up as a part of the anti-Soros campaign undertaken by Hungarian Prime Minister, Viktor Orban.
There has been a massive influx of Muslim migrants into Europe over the last few years. The Hungarian Prime Minister had alleged that this is a conspiracy to Islamise Europe and that Soros has a hand in it. Prime Minister Orban claimed that entrepreneur Soros was bringing the immigrants into Europe through his voluntary organisation 'Open Society Foundation' and was sheltering them.
The Hungarian Prime Minister had initiated an open campaign against Soros a few months ago. Under the same campaign, the 'stop Soros' bill restraining the voluntary organisations was passed. At the same time, an action against the Central Open University was also indicated. Orban had banned the University from accepting any new students or courses.
Severe reactions have been received from the United States and Europe regarding this decision of the Hungarian government. A few organisations from Europe along with some Hungarian organisations had started an agitation against Orban's decision. But Prime Minister Orban, known for his nationalist ideology exhibited the courage to remain firm on his decision. Therefore, the University had to wind up and it is said to be moving base to either Vienna or Berlin.
Soros supporters have criticised that the expulsion of the Central European University is a Black Day for Europe and Hungary.