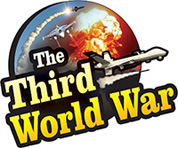 Rome/Brussels: Italy and Hungary have joined hands to get the European Union (EU) to change its policies regarding the immigrants and have issued an ultimatum to it as well as France. Italy and Hungary have demanded that if the French President who has been welcoming illegal immigrants so desires, he should also open the borders with Italy and accept all immigrants from Italy as well. At the same time, Italy has indicated that it would aggressively raise the issue of immigrants in the EU meeting to be held on Thursday and has threatened to use the veto on the matters concerning financial aid.
The issue of the immigrants entering Europe from Libya since the last few months, has festered considerably. The Italian government, while adopting an aggressive stance, has closed its ports to all NGO as well as the EU vessels rescuing immigrants. Likewise, it created a sensation after Italy sent the immigrants rescued by Italian ships, directly back to Libya. The Italian aggression has once again brought the immigrant issue on anvil and indicate a deep divide in the European Union.
A special meeting of the Foreign and Defence Ministers of the European Union member countries began on Thursday. Italy adopted an aggressive stance and has aligned with Hungary and Czech Republic in view of the meeting. The Italian Prime Minister Giuseppe Conte and Czech Republic Prime Minister Andrej Babis discussed about taking similar positions on the immigrant issue in the European Union. On the other hand, Hungarian Prime Minister Viktor Orban, known for his harsh position on the immigrant issue met with the Italian Interior Minister Matteo Salvini on Tuesday.
Orban and Salvini, agreeing to take a concurrent position over the immigrant influx in the EU, severely criticised the EU policies and French President's stance. 'French President Macron is welcoming illegal immigrants. He is the leader of the European front that supports immigrants. On the other hand, Italy and Hungary are trying to stop the immigrant influx,' said Prime Minister Orban. At this time, he also praised the Italian stand of not allowing ships carrying illegal immigrants into the Italian ports.
Italian Interior Minister Salvini also targeted the French President saying that, 'When Italy asked for assistance in the immigrant matter, the French President did not do anything to help. We have to secure our borders. For that we will fight the likes of Macron and George Soros, who are implementing policies beneficial only for the immigrants,' warned Salvini.
Italian Deputy Prime Minister Luigi Di Maio also has taken an aggressive stance on the immigrant issue and has warned that Italy would use veto against the European Union's budget. Italy had also issued an ultimatum in the past, against the 'Operation Sophia', campaign run for rescuing the immigrants. The Italian position indicates that the issue of immigrants will create a storm in the European Union'smeeting on Thursday.