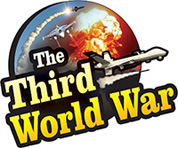 Budapest: 'The current European Commission is no more significant and a new Commission is necessary to find a concrete and practical solution to the immigrant issue,' claimed Hungarian Prime Minister Viktor Orban. The European Union has sued Hungary in the European court over the issue of the aggressive activities that it has undertaken against the immigrants. In view of this Orban seems to have fired a salvo of criticism on the European Commission.
'A new European Commission is needed with a new approach to migration policy. Europe should have a new commission in the election next year. The new Commission will not target countries like Hungary for wanting to secure its borders against immigrants,' Prime Minister Orban expressed displeasure over the current Commission. The Union should actually be criticising the countries which have allowed influx of illegal immigrants into Europe, he suggested.
Hungary has implemented aggressive anti-immigrant policies consistently for the last three years. These include building fences on the border to prevent entry to immigrant, deploying military as well as other security forces on the border, targeting voluntary institutions that help immigrants and enacting stringent laws against the immigrants. One of these laws is known as 'Stop Soros' and it provides for harsh punishments for those helping the immigrants.
Upset with these anti-immigrant actions, the European Union and Commission have taken Hungary to court. This has made the Hungarian government even more aggressive and it has sharpened its criticism against the policies of the Union and Commission. A few days ago, Viktor Orban had retorted that the days of the Union are numbered. Subsequently, with a demand for a new European Commission he has indicated that the agencies of the European Union are inactive and useless.
Although the European Union has initiated legal action against Hungary, its anti-immigrant policies seem to be gaining ground in Europe. Major countries in Europe are replicating the policies initiated by Orban and are refusing entry to any new immigrants in their respective countries. They include Austria, Italy and Poland. Germany, a country which was at the forefront in welcoming immigrants, also had to retreat from its pro-immigrant policies.
The European Parliamentary elections are scheduled to be held in the month of May next year and the countries and groups that are opposed to immigrants and the policies of the Union are in a process of forming a united front. Various analysts have predicted that these groups can shock the current establishment of the European Parliament and the Union. The Hungarian Prime Minister's demand for a new Commission is significant against this background.