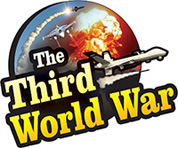 Hong Kong: The agitation started for ensuring voting rights for all the citizens of Hong Kong, in the elections coming up in this year, turned violent. Thousands of citizens took to the streets for voting rights. But after the police started an action against the protestors, the protestors started attacking the police. Two policemen suffered grievous injuries and the security agencies warned that such attacks will not be tolerated.
An extensive agitation is going on in Hong Kong, against the ruling communist government in China, since the last six months. The Hong Kong agitators have targeted every unit, linked to the Chinese government and this has further increased the challenge faced by the Chinese government. China and the pro-Chinese administration seem rendered helpless before the resolve of the Hong Kong agitators and their support receiving on the international level.
Against this background, the people of Hong Kong have once again, in the new year, made the agitation more comprehensive, in various ways and made preparations to tire out China and the pro-Chinese administration. For this, the issue of the elections to be held in Hong Kong, in September, has been raised. The protests on Sunday were for demanding a voting right to all the citizens living in Hong Kong.
Protests were organised in two independent parts of Hong Kong, after obtaining permission from the security agencies. But the police denied permission to take the rally beyond a particular point. The police started arresting the protestors to stop the rally. Some of the protestors were beaten with batons and then arrested. There was a severe reaction from the protestors, against the police action.
Some time, after this police action, a group of protestors became aggressive and attacked the police. They beat up the police with sticks and bottles. The local agencies informed that two policemen were injured in the attacks. The security agencies became aggressive once again, following the attack on the police. Tear gas was freely used at this time and some of the protestors were reportedly injured in action.
Meanwhile, large number of British and US flags were seen during the Sunday protests. The protestors demanded that the international community should take an aggressive stand for democracy in Hong Kong. The protestors also demanded sanctions against the Hong Kong administration. The United States has passed a special bill for this purpose and the United Kingdom has indicated that the weapon of sanctions may be used if need be.