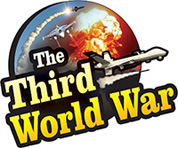 Hong Kong: The pro-Chinese administration in Hong Kong has finally decided to withdraw the controversial extradition bill, which was proposed three months ago. Chief of administration Carrie Lam, declared that the bill would be withdrawn from the parliament, in view of the public concerns. Although Lam announced more reforms, there was an adverse reaction received from the protestors at the same time. However, the leaders of the protests said that it was too late.
A pro-Chinese communist government has run Hong Kong. This administration presented a much-despised extradition bill in June. The Hong Kong people alleged the bill to be a ploy to handover all those raising voices, against China, to China. Despite robust protests which lasted for more than three months against the bill, the pro-Chinese administration in Hong Kong had not withdrawn it.
Nevertheless, the people of Hong Kong have alleged the decision to be a representation of increasing Chinese interference, aggravating the anti-China sentiment among them. Although the pro-Chinese administration tried all measures to suppress the agitation, the people of Hong Kong have kept their resolve and have warned to fight until the end. China even threatened military action against the protesters.
However, currently, it appears that the pro-Chinese administration had to bow, in front of the pro-democracy protestors. Administration chief Carrie Lam did not mention any timeline while announcing the withdrawal of the bill. Therefore, the agitators indicated that the protests would continue until the bill is wholly scrapped to maintain pressure on the pro-Chinese administration.
Hong Kong, which was under British rule, was handed over to China is 1997. Hong Kong is a part of China since then and is known to be a Special Administrative Region. The Hong Kong administration is run based on the 'One Country, Two Systems' principle, as specified in the handover agreement. Before the handover, the United Kingdom and China had signed a relevant agreement in 1984. This agreement underlined to prepare a fundamental law for the people of Hong Kong, which would protect the fundamental rights of Hong Kong citizens.