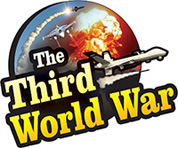 Washington/Beijing: The US Senate passed a bill proposing the imposition of sanctions against the Chinese officials responsible for acting against the pro-democracy demonstrators in Hong Kong. The proposal to ban export and sale of weapons used in action against Hong Kong protestors was also cleared along with the bill. However, China was furious on the US action, and sources said the US diplomats in China were said to have been summoned and reprimanded, on Wednesday.
The United States has supported the Hong Kong protests from the very beginning. Furthermore, the photographs of meetings between the youth leaders of the Hong Kong protests, protestors and the US officials also had been published. After that, senior US Congressmen and officials had visited Hong Kong. Even a few students and pro-democracy group leaders had visited the United States and had demanded aggressive steps against China.
Given the developments, the 'Hong Kong Human Rights and Democracy Act', passed by the US Senate, is considered a significant blow to the Chinese government. The act provides for the initiation of action against the Chinese officials responsible for violence against the protestors in Hong Kong. At the same time, it also asks the reconsideration or suspension of the special trade status awarded by the United States to Hong Kong.
An independent bill also was passed along with the 'Hong Kong Human Rights and Democracy Act' that provides for a ban on the sale and export of weapons used in the actions against protestors in Hong Kong. Senator Marco Rubio justified the decisions saying that the successive bills passed by the US Senate sent a clear message.
Senator Rubio delivered his reaction in strong language on the passing of the bills 'We have heard the Hong Kong residents, fighting for democracy. We are standing with you. The United States will not keep quiet at a time when China is trying to crush the sovereignty of Hong Kong.'
Considering the US action in Hong Kong, new clashes have been reported between the Chinese and UK rulers. A fresh incident of the Chinese government having harassed a diplomat working in the Hong Kong consulate has been exposed. An official named Simon Cheng was collecting information on the Hong Kong unrest, for the British government. However, Chinese agencies reportedly arrested him under the charge of assisting the protests and tortured him for two weeks.
British Foreign Secretary Dominic Raab expressed severely enraged over the issue and said that the Chinese ambassador to the United Kingdom had been summoned.