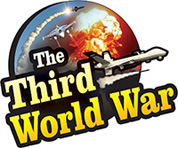 Beirut: – Four hundred people were injured in the police action taken to crush the public protests against the government in Lebanon. The police freely used tear gas and water cannons at this time. Incidents of angry protestors attacking the police also have been reported from some places. Meanwhile, President Aoun ordered military deployment to control the protests.
The peaceful protest being held for the last few days in Lebanon turned violent on Saturday night. The protestors and the police clashed in the streets of capital Beirut. This clash started after the police took action against the peaceful protestors. The protestors even resorted to arson at this time. The protestors, as well as the police, were injured in the clashes and 377 people have been admitted to the hospitals.
The protestors are accusing that the country is in the grip of economic crisis and the Lebanese leaders are ignoring it. Leaders of the protestors announced that they would not be bogged down by the police actions on Saturday and the protests against the government will continue in the next week. Following this, President Aoun ordered military deployment in Beirut for security.
The Lebanese population started protesting against the erroneous economic policies of the Lebanese government, corruption, unemployment and the increasing Iranian influence in the country's affairs since October. The protests, which were limited to the students at the beginning, are now witnessing participation from the working class, teachers and even women, thus increasing the extent of protests.
The protestors are demanding the resignation of all the leaders in the government and are asking for fresh elections to be held. Prime Minister Saad Hariri has already tendered his resignation. But leaders from Hezbollah and Iran-affiliated groups, are not willing to step down from the government. This is increasing the complications in the Lebanese issue.