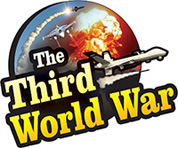 Tokyo: Japan has taken another important decision for the security of the Senkaku Islands, within its jurisdiction, in the East China Sea. Japan has initiated moves to build a particular police unit equipped with the most modern automatic weapons for the security of Senkaku and other islands nearby. A local news channel made this announcement. Earlier, Japan has already started building its marine unit on the lines of US Marines.
The special police unit is being built, preventing intrusion by the armed soldiers and fanatic supporters of other countries on the islands and if necessary, take action against these intruders. Primarily, this unit will be equipped with sub-machine guns and advanced patrol boats. A Japanese news channel informed that thereafter, these police units would be fully equipped with weapons shortly.
This unit of special police will be deployed at the Okinawa island to the south of Japan. This deployment will be 420 kilometres from the Senkaku Islands in the East China Sea. Japan government has not made any announcement regarding this. However, the Japanese internal security department had demanded 159 additional officials for the Okinawa and Fukuoka island groups. Moreover, the Japanese internal security department had said the deployment was necessary for the security of the island groups.
The relation between China and Japan over the ownership of the Senkaku Islands has always been mired in tension. The Senkaku Islands lie within the Japanese jurisdiction, and Japan has its administration operational there. But China claims its ownership of the Senkaku (Diaoyu Islands for China) Islands. To substantiate this claim, China has repeatedly sent its destroyers and patrol vessels into the Senkaku marine region. The Chinese warships and fighter jets have carried out patrolling even near the Okinawa islands in Japan to exert pressure on Japan. Nevertheless, the Okinawa Islands has the most significant air force and military base of the United States. Therefore, it is claimed, at that time, the patrolling near the Okinawa Islands is a warning for the United States along with Japan.
Meanwhile, Chinese activities for gaining control over the Senkaku Islands have been increasing by the day whereas, Japan too, has made special announcements regarding increasing the strength of its military and the coast guard. However, claiming its authority on the Senkaku Islands, it has initiated aggressive moves to increase the military readiness on these Islands.