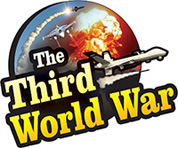 Berlin/Amsterdam: With just 48 hours left for the new year, the German and Dutch security agencies have busted a major terror plot. Four people were arrested from the Rotterdam city by the Dutch security agencies, and one person has been arrested from the German town, Menz. As per information revealed, the one arrested in Germany is a Syrian citizen. In the last week,the international security agency, Interpol had warned about the possibility of an increase in the terror attacks by the terrorist organisation IS.
Five people had been killed and 12 injured in the terror attack at Strasberg in France on the 11th of December. It was revealed that the attack was carried out by a terrorist affiliated to the terrorist organisation, IS. Following this, fear had been expressed that there can be new terror attacks given Christmas and new year.
At the beginning of this month, IS had posted a threat with a poster showing IS terrorists roaming around Berlin in Germany with rifles in their hands. The Poster also had the photograph of the terror attack carried out by IS at Berlin during the Christmas season of 2016. Before that, threats of attacking the immigrants in various European countries also had been issued.
Therefore, with just two days left for the new year, the action of the German and Dutch security agencies is significant. The Dutch agencies raided various parts of the Rotterdam city and arrested four suspects. From the information given by these four, the German police carried out a raid to arrest the Syrian citizen. It is being said that all five are a part of the same terror cell and were planning a terror attack in the Netherlands.
In 2017, 80 people had been killed and more than 800 injured in Europe, in the 15 terror attacks. Following this, the European agencies are trying to stop the IS terrorists migrating from Iraq and Syria. Therefore, these arrests in the Netherlands and Germany are important. This is the third major terror plot, busted by the Dutch agencies in the last seven months. Before this, nearly ten suspects had been detained in June and September.