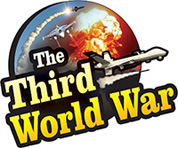 Washington/London: There are clear indications of expansion of the 'Five Eyes Alliance', the internationally known independent and influential group of intelligence agencies. The Five Eyes Alliance is opening a new front to contain the crooked activities of Russia and China, the world over, and Japan, Germany and France will also be a part of the new front. The coordination between the intelligence agencies of these countries is strengthening over the last few months, and the action against the Huawei Executive Director Wenzhou Meng also is said to be a part of the same coordinated efforts.
The British and US intelligence agencies had allied to the background of the second world war. In the times to follow, Canada, Australia and New Zealand had been included in the alliance. Steps had been taken to strengthen this alliance during the cold war days with Russia. The agreement between these countries along with the cooperation prohibits them from providing any information against the other members of the alliance to any other country.
In the last few years, the efforts to increase the scope of this cooperation, which has continued unimpeded for decades, have been expedited. The increased efforts are said to be to contain the activities of China, who is trying to become a superpower and Russia who has lost the status of a superpower. The efforts are being made to improve the cooperation at the international level by including new countries into the alliance. France, Germany and Japan have been involved in the alliance, and the discussions with their respective intelligence agencies are said to be already underway.
China and Russia have started intensifying their activities all over the world. China is attempting to influence the United States, Australia, Europe, African and Latin American regions using its financial might. The ambitious scheme like Belt and Road initiative is being used to achieve this. At the same time, Russian President, Vladimir Putin is trying to re-establish Russia as a superpower using the military might and the intelligence services.
The increasing scope of the Russian and Chinese activities is a cause for concern and the need for a coordinated and expeditious action to contain them has been expressed. This is the reason for the inclusion of the new countries in the alliance so that massive information exchange can be achieved.