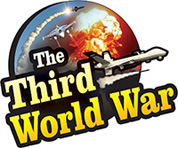 Berlin: While the information about the busted plot of the Iranian terror attack in France is being revealed, a person of Iranian origin has been allegedly arrested for a knife attack in Germany. 14 people have been injured in this knife attack, which occurred in the Lubeck city of Germany, out of which, three people are said to be in a critical condition. Last month itself, the German agencies had foiled a terrorist biological attack. Against this background, this new attack seems to draw attention.
This attack occurred on Friday, in the bus travelling towards Travemunde, a tourist destination in Germany. The bus carrying around 30 passengers was travelling through Lubeck, when a passenger suddenly got up and started attacking the passengers with a knife. The bus driver immediately stopped the bus, enabling the passengers to save themselves by jumping out from the bus. The attacker also stabbed the bus driver s. The German agency personnels detained the attacker, as soon as they were informed about this attack.
The attacker is a 34-year-old German citizen of Iranian origin, informed the agencies. Although the motive behind the attack is not clear still, the possibility of a terror plot cannot be denied, said the Lubeck government spokesperson. No one has been killed in the attack, but three of the passengers have been grievously hurt. This knife attack in Germany indicates that the terror threats to the European countries still continue.
Last month, the German agencies had arrested a Tunisian terrorist plotting a biological terror attack. The terrorist was found to be in possession of the materials for making bombs and stock of the poison 'Ricin'. Before that, in the past two years, there have been more than ten terror attacks in Germany, and the security agencies had warned of the increasing numbers of extremists and suspected terrorists. As per the information with the German agencies, there are about 11,000 extremists and nearly 1,000 of them are suspected to be terrorists.