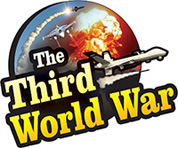 Halifax: Senior officials in NATO criticised the proposal for a European Army presented by French President Emanuel Macron and German Chancellor Angela Merkel, as duplicative and imprudent. Air Chief Marshal Sir Stuart Peach, the British officer heading the Military Committee of NATO, justified the statement issued by NATO Chief Stoltenberg while speaking at a security-related NATO conference at Halifax. Stoltenberg had warned that the idea of the European army was not a wise one.
French President Emmanuel Macron mentioned the European army once again during an interview given to the radio channel Europe 1, a few days ago. Macron had presented his positions saying, 'Like Russia and China, Europe also needs protection from the United States, and therefore, we need a strong European army.' The mention of the United States by President Macron in the same breath with Russia and China created quite a stir.
German Chancellor Merkel had strongly endorsed the French President's statement. Merkel had said that Europe is in need of an accurate and complete military. There was an all-round criticism of the comments of Merkel and Macron and some countries in Europe opposed this proposal. US President Trump had expressed deep regret over these statements.
US President Trump had lambasted Macron saying, 'French President Macron, during a recent interview, said that Europe needs a separate army. He said that the army is needed for protection from the United States, Russia and China. This is an insult to the United States. Firstly, Europe should pick up their share in the NATO operations. They should remember that this is currently being done by the United States alone.'
Following this, NATO Chief Stoltenberg also expressed regret. The statement of Sir Stuart Peach reiterates NATO's opposition to this idea. Peach reprimanded the European leaders saying, 'NATO is not an organisation standing only on announcements. There is a lot of information and planning that has gone into building it. Therefore, what is the need for duplication when a competent and strong front is already present?'