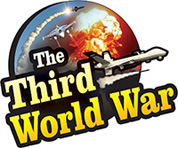 Moscow: Saying 'The European countries need not always bow down in front of the United States,' Russia has proposed that Germany and France should distance themselves from the United States. It has suggested to the European countries to cut their ties with the United States and join Russia in the effort of rebuilding Syria and repatriating the Syrian immigrants. Russia has also proposed to hold an independent meeting of the heads of States of Russia, Germany and France.
A few days ago, Russia had proposed to deal with the European countries in Euro, bypassing the US dollar. Trading in Euro was proposed by Russia against the background of the trade war raging over the last few months and to counter the sanctions imposed by the United States on Europe and Russia. The Russian leaders had claimed that the use of Euro will be mutually beneficial for both Russia and the European countries, and will also strengthen the position of the Euro as an international currency.
Within only a week of the proposal regarding the Euro, Russia has given one more proposal to the major countries in Europe, regarding Syria. Special Russian envoy for Syria, Vitaly Naumkin recently held discussions with the representatives of Germany and France. Naumkin proposed that the European nations should disconnect themselves from the United States on the Syrian issue.
'If your plan is overthrowing the Assad regime in Syria and installing a moderate government in its place, then it is a figment of your imagination. Because in such circumstances the extremists will take over the Syrian government and start a massacre,' warned Naumkin. Therefore, to avoid a conflict in Syria, Germany and France should join hands with Russia leaving aside the United States, demanded Naumkin.
Naumkin announced of holding a meeting of Russian President Vladimir Putin with German Chancellor Angela Merkel and French President Emanuel Macron, in Turkey, to discuss the issue of Syria. President Putin and Chancellor Merkel had had discussions on the subject in the month of August. Putin had appealed to Merkel for cooperation on the Syrian issue, warning that if Syria was not rebuilt, then there could be a larger influx of Syrian immigrants into Europe.
Meanwhile, Germany has not given any reaction to the Russian proposal. But Germany concurs with Russia regarding the Iran nuclear deal and trade with the United States, whereas, France has categorically denied attending the meeting with Russia on the Syrian issue.