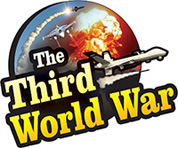 US Secretary of State Mike Pompeo has issued a stern warning to Pakistan saying, 'Pakistan should make sincere efforts to end the terrorism simmering at the Afghanistan border. If the terrorism in Afghanistan was not reigned in, the United States would hold Pakistan solely responsible for it.' Also, Pompeo told the US reporters that the US Trump administration had adopted a firm stand on the terrorism in Afghanistan and the Pakistani Prime Minister Imran Khan was informed of it.
The Trump administration has put restrictions on the financial assistance being provided to Pakistan. Trump had criticised Pakistan saying that despite availing billions of dollars in aid from the United States, Pakistan had not taken any action against the terrorists, who were responsible for the instability in Afghanistan and were within its borders. Pompeo told the reporters that it was the US stand on the matter and no change had occurred in Pakistan's position.
Pompeo said that he had conveyed the very stand to Prime Minister Imran Khan, during Pakistan visit in September. At the same time, Pompeo had also rebuked Pakistan saying that if they do not make sincere efforts in counter-terrorism activities, the Khan government would be held responsible.