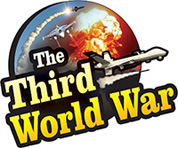 Berlin: The involvement of Iraqi, Syrian and Afghani refugees in the murders, over the last few months in Germany has been revealed; causing aggravation among the public. This new report by the German Police department has surfaced at a time, when the rising discontent is becoming evident from the week long protests in Chemnitz. The report claims increased involvement of migrants in violent crimes in Germany. This report by the German police is likely to further aggravate the already rising discontent.
'Federal Criminal Police Office,' a department of the German Police, published a report about the crimes in 2017. The report lists 700 murder crimes committed in Germany in the year 2017. Out of these, migrant involvement is found in 83 crimes. This depicts a 33% of more involvement of migrants in violent crimes than it was in 2016.
From the various reports that have been published over the last 18 months, it has consistently been observed that there is a direct relation between increased crime rate and migrant influx. A report published by a study group 'Gatestone' reveals a shocking information that there is a rise in sexual crimes in Germany and the involvement of migrants have been found in more than 3,000 incidents. It was revealed in the report published in the month of January by the Lower Saxony state, that 90% increase in the crime rate is because of this migrant influx.
A few months ago, German Chancellor, Angela Merkel had admitted to the fact that 'No Go Zones' had been created in some parts of Germany due to the migrant influx and increasing crime. Following this, the Alternative for Germany party had accused Merkel of bringing extremists and terrorist into the country under the disguise of migrants and had also demanded her resignation.
Against this background, the revelation that there is migrant involvement in the violent crimes in various German cities has intensified the discontent among the local citizens. The incident of the murder of a 15-year-old German girl at the hands of an Afghani migrant boy in the city of Kandel in Germany is being widely discussed and there is severe displeasure that a sentence of only 8 and a half years has been meted out to the accused.
A 35-year-old German citizen, Daniel Heilig died after he was attacked by the migrants from Syria and Iraq. The local right-wing groups and political parties have adopted an aggressive stand and have initiated a strong agitation. In the meantime, an emergency has been declared in the city, in view of these clashes between the groups supporting the migrants and the locals.