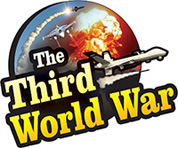 Berlin/Chemnitz: The migrants attacked three German youth during a Street festival at Chemnitz in Germany. In this attack which occurred on Saturday night, one youth was killed and other two are severely injured. To avenge this attack by the migrants who were of different religion, the angry youth from the city of Chemnitz took to the streets. They attacked the migrants in different parts of the city. There were incidents of arson and rioting in certain areas and it is reported that the angry youth clashed even with the police.
The local German youth and the migrants entered into an argument late in the night on Saturday after the Street Festival. At this time, the migrants attacked three German youth with knives. The German youth were seriously injured and admitted to a hospital. One of the youths, Daniel Hillig, died in the hospital on Sunday.
It has been found that the migrants responsible for stabbing Daniel were of Iraqi and Syrian origin. The local police have arrested them under the charges of homicide. But the news of a German youth being killed by migrants caused a commotion in the city. Alternative for Germany (AfD), the party known for its aggressive stance against the migrants, held a peaceful rally on Sunday. German Parliamentarian Markus Frohnmaier of the AfD party, targeted Chancellor Angela Merkel saying that if the country's agencies cannot protect its citizens then the citizens will have to take to the streets and protect themselves.
Following the peaceful rally on Sunday an aggressive rightist local group called for protests. At this time, thousands of youth were seen on the Chemnitz streets. The group was shouting the slogan 'We are the People' and displaying placards saying 'Lying Press' and 'Defend Europe'. The police tried to stop these protestors. There was a resistance from the protestors and by evening the protests turned violent. Incidents of stone pelting and arson were reported by sources.
The leftist groups also held protests to counter the rightists. Clashes ensued between the two groups and some people were injured, said the police. At the same time, migrant locations in various parts of the city came under attack and the rightist youth are believed to be responsible. Chancellor Angela Merkel has denounced the violence in Chemnitz.
Reports are being consistently received about the increase in crime rate in various European countries owing to the migrant influx. Reports submitted by the German Internal Security Department, Intelligence service and study groups, over the last eight months, clearly establish a connection of crime and terrorism with the migrants. Against this background, the homicide incident on Saturday and the protests only show that the problem of illegal migrants is flaring up in Germany again.